Our professional global risk and threat management firm, SENTRYSIX International, is available to supply you with a comprehensive range of security services. Our security guard services firm is owned, controlled, and managed by veterans of the U.S. military, law enforcement specialists, and special operations personnel. Our knowledgeable team and personnel are industry leaders, so you can rest easy knowing that your security is in capable hands.
Our professional bodyguard services are tailored to protect U.S. Government interests, counter-terrorism threats, and public safety operations, which includes threats against the U.S. border and transnational criminal organizations. We also offer security for dignitaries, diplomats, and other high-profile people.
We also offer full-spectrum security services for domestic operations, which include solutions for residential communities, commercial clients, and healthcare. Our professional services rely on intelligence-gathering operations, which allows us to address any threats before they happen.
All of our agents are top-notch, and we only hire former law enforcement and military personnel with at least ten years of experience in law enforcement, the military, or other protective operations. We are able to outperform any other company because of our seasoned and knowledgeable workforce.
From terrorist attacks and workplace violence to employee terminations and domestic violence scenarios, our professional bodyguards are prepared to handle any circumstance.
Our Vision
"SENTRYSIX International will be the leading provider of high-end private security services in the United States. SENTRYSIX will ensure its dominance by focusing on security operations, training, and advanced technological insertion. SENTRYSIX International will be a company our corporate and government clients can trust with their most sensitive security needs."
Honor
All of our employees have honorably served their country and its people by serving our nation and helping keep the public safe against daily homeland threats.
Governance
At SENTRYSIX International, we believe that individuals need to be held accountable for their actions, which is why our firm is governed by key executives and crafted Standard Operating Procedures and policy. This will hold our employees accountable for their actions, so we can provide our clients with the highest quality services that you can trust.
Integrity
All our business and operations here at SENTRYSIX International are conducted with integrity. We strive to conduct our business while being honest and truthful while remaining fair even in the most difficult of situations.
Excellence
With each and every situation that SENTRYSIX International faces, we strive to go above and beyond for our clients to set the bar for best-in-class services.
Service
At SENTRYSIX International, we put our clients first before ourselves, meaning we can provide unmatched services to our clients and those who we serve.
Respect
SENTRYSIX International ensures that every employee will treat our clients and their fellow team members with the highest level of respect.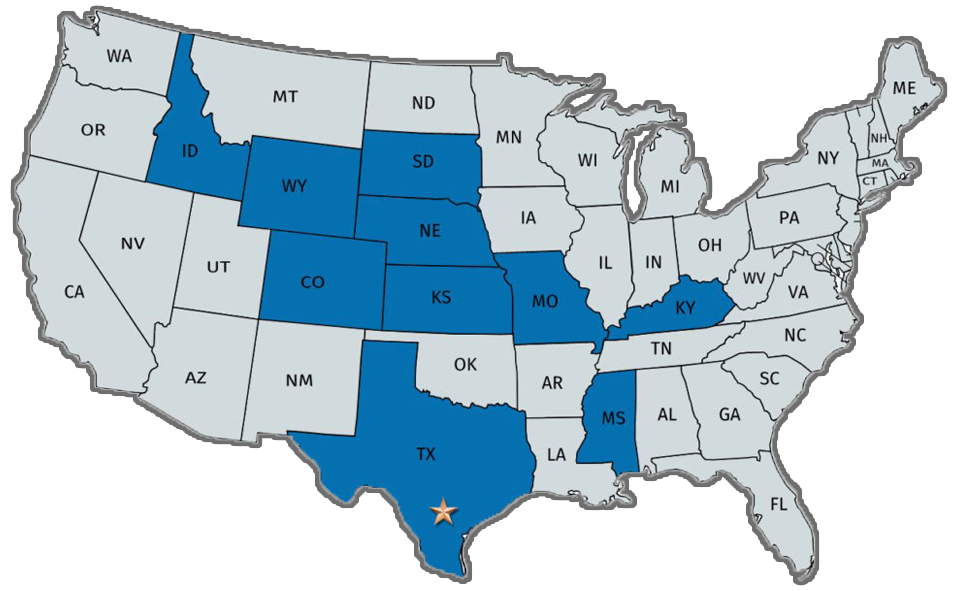 Our Domestic Footprint
SENTRYSIX International is headquartered in Spring Branch, Texas, and we currently offer services throughout 10 different states.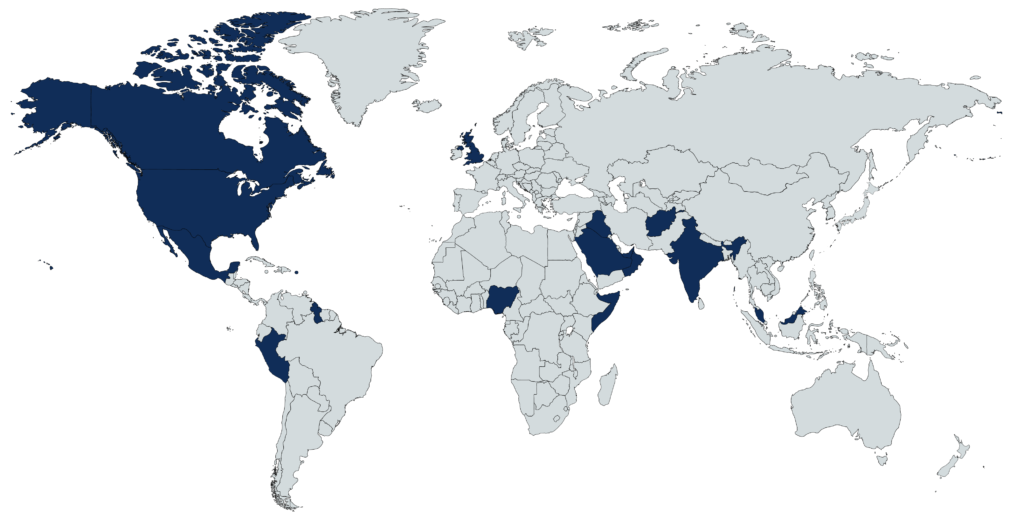 Our Global Reach
SENTRYSIX International and our agents are able and ready to operate globally from Mexico to the United Arab Emirates.