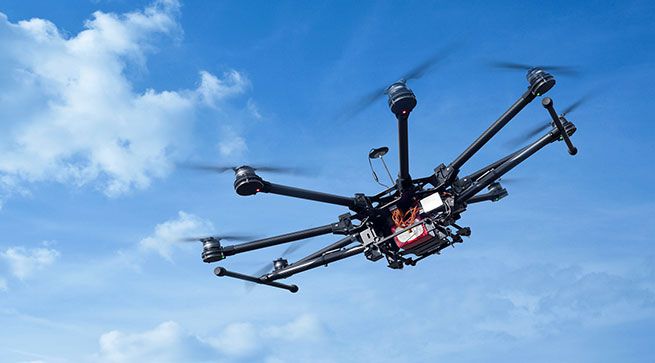 We Are Your Eye In The Sky
Here at SENTRYSIX International, we strive to stay on the cutting-edge of security technology. Through a unique partnership, our professional security company is able to offer our clients next-level aerial surveillance services via unmanned aerial systems (UAS). Our UAS Division provides an unmatched level of advanced technological insertion that allows SENTRYSIX International to lead in the next generation of security solutions for our clients.
UAS platforms are the perfect solution for gathering aerial intelligence and transmitting the data back to a central command station for analysis. Contact our private security company today to learn more about our UAS solutions!
What Are Unmanned Aerial Systems?
Unmanned aerial systems, commonly referred to as drones or unmanned aircraft systems, are cost-effective, efficient, and versatile security systems that provide panoramic surveillance from the sky. Generally either controlled remotely or autonomously, UAS platforms are equipped with cameras that help our private security team keep a watchful eye over a wide area and effectively identify possible security threats.
Applications of Aerial Surveillance
Due to their impressive versatility, unmanned aerial systems can be useful in a wide range of situations. The following are just a few practical applications of our aerial surveillance systems.
Surveillance of sporting events
Monitoring large crowds at concerts
Monitoring residential areas for unlawful activity
Surveilling construction sites
Monitoring company premises
Monitoring school campuses
Surveillance Of Critical Infrastructure Facilities
And much more!