The Future of Campus Security
SENTRYSIX International is leading the next generation of campus security. Our private security team is comprised entirely of prior military and law enforcement veterans from around the nation. Each of our security guards brings a unique skill set and real-world experience to the team, making us uniquely qualified to be national experts in school safety and protection services. Our campus and school security services provide an unmatched level of protection needed to keep our children safe at school. Are you looking for an effective solution to campus security? Look no further than SENTRYSIX international.
Contact our professional security company today to learn more about our campus security services or request a security proposal!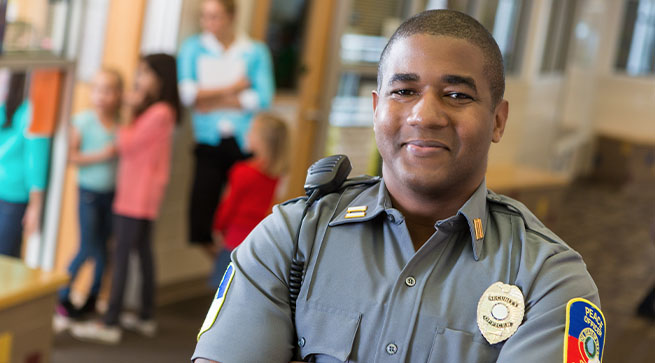 Who We Serve
Public Schools
Colleges & Universities
Charter Schools
Private Schools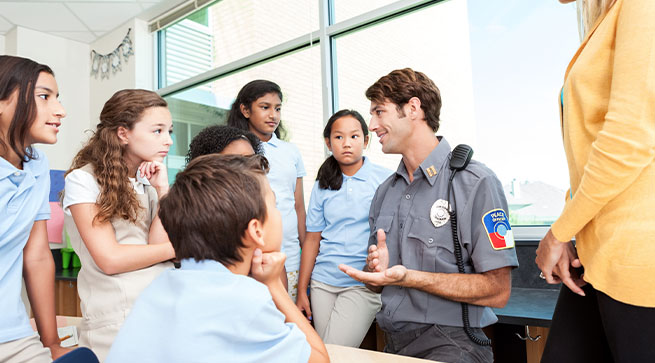 Campus Security Services
School Police Officers & Security Specialists
SENTRYSIX International's school security officers are trained to interact with the student body and build a solid rapport with the students to earn their confidence and respect. We believe that with this approach, students will feel more comfortable opening up to our school security guards and be willing to inform them of personal situations that may be affecting them. Our officers are more than just an element of protection. They are confidants with whom students can share their unique concerns.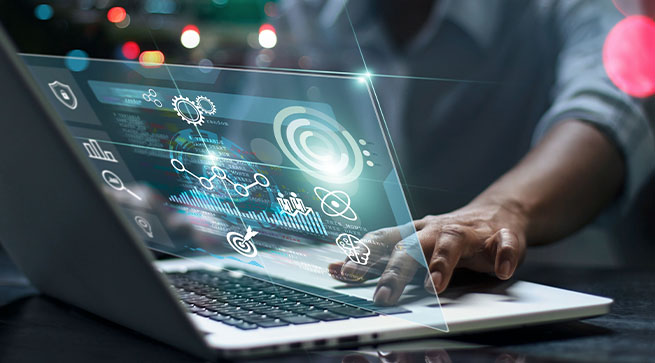 Intelligence Detection & Preventative Security Measures
The SENTRYSIX International Joint Security Operations Center (JSOC) provides command and control for our field operations. We also utilize intelligence analysts and state-of-the-art software that monitor social media platforms to detect posts by anyone who may intend to harm students. Once a possible threat is identified, our campus security teams and school administrators are immediately notified and work to determine the next steps. Our security firm utilizes the same software the Secret Service uses to protect the President of the United States. This technology dramatically increases our capabilities at detecting and preventing tragic school shootings or other threats in advance.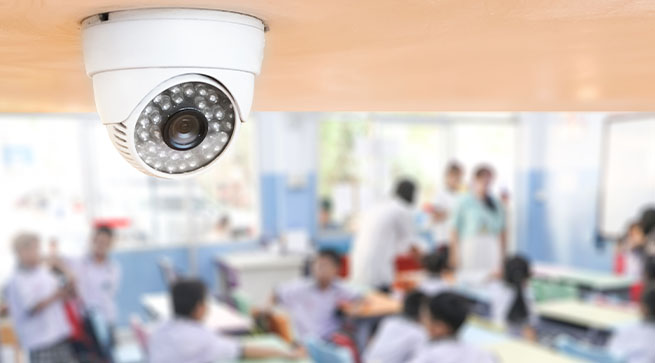 Video Surveillance & Access Control
We offer a variety of video surveillance and access control solutions for school campus facilities to help enhance the campus security program. Our access control solutions are growing in popularity, as we can program our systems to lock down between specified hours, to prevent unauthorized entry into a facility.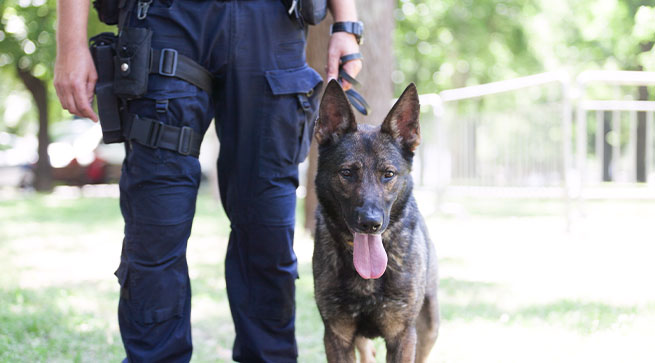 Canine Narcotics Detection
Our canine detection teams are trained by one of the best canine training firms in the country. Our detection canines are available to conduct narcotics sweeps upon request.