At SENTRYSIX International, our canine detection services are second-to-none, and we offer a wide range of canine detection services for both explosives and narcotics. Our narcotics detection canines are used by law enforcement and security agencies nationwide and have been trained at one of the nation's leading canine training centers based out of San Antonio, TX.
If an alert happens, our canine detection team will notify you of the suspected location of any narcotics, but SENTRYSIX International will not physically search the area, come in contact with, or dispose of any substances we may find. The results of our canine detection services will also remain confidential, and no law enforcement agency will be contacted as this will be left to your discretion.
Experience the SENTRYSIX International difference today, and contact us for a free consultation.
Narcotics Detection
Our narcotics canine detection teams can detect the following.
Cocaine / Crack-Cocaine
Heroin / Naswar / Opium
LSD
Marijuana / Cannabis Resin / Synthetics / Hashish
MDMA / Ecstasy
Methamphetamine / Amphetamine / Khat
PCP / Angel Dust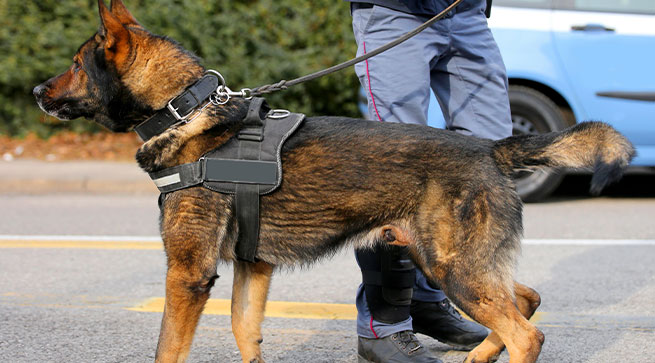 Where Our Canine Detection Team Serves
Austin
Corpus Christi
Dallas
Galveston
San Antonio
San Marcos
Waco